A2 Desi Cow Ghee Benefits (A Golden Health Supplement)
A2 desi cow ghee a treasure of health benefits? Does diseases like constipation, blockage in the heart, dryness in the skin, and migraine bother you? Do you also think that consuming ghee will further increase your weight and heart troubles? Desi Cow Ghee is a solution to all your problems it not only helps you lose weight but also helps to get rid of many chronic diseases. Yes A2 Desi Cow Ghee is really a golden health supplement and solution to all your health troubles.
Ayurvedic cow ghee is widely known as an immunity booster and is known to have innumerable properties, it cleanses the body and makes it strong from the inside.
Following are some key benefits of A2 Ghee:
Immunity Booster:
Eating a teaspoon of Desi ghee with Turmeric Milk daily in the morning helps in boosting immunity. Consuming jaggery and Vedic bilona ghee every day after lunch will also boost immunity. Bilona ghee is a rich source of antioxidants, minerals, and vitamins, it protects the body from numerous infections.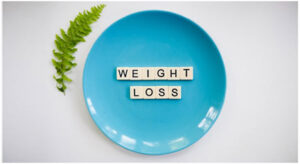 Weight Loss:
If you want to work on your weight loss, you should drink 1 teaspoon of Ayurvedic ghee mixed with hot water every morning regularly. A2 ghee contains omega-3 & 6 fatty acids, which reduce fat levels and eases reshaping your body.
Energy Booster:
Mixing one teaspoon of desi cow ghee and one teaspoon of raw sugar (Desi Khand) in a glass of lukewarm milk, alleviates physical and mental weakness and keeps the mind healthy. If desi ghee is applied to the navel regularly, it acts as an anti-aging source and increases bone density.
Improve Digestion:
The constipation problem is very common nowadays across all ages. If you drink one-two teaspoon of pure cow ghee in a cup of warm milk before sleep, then you will be able to get rid of constipation because ghee helps in acid secretion in the stomach which helps in the digestion of food very easily.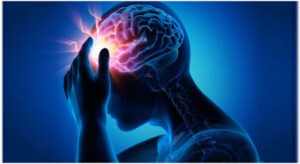 Migraine (Headache):
The problem of migraine can be cured by putting lukewarm ayurvedic ghee in both nostrils twice daily.
Buy Authentic Desi Cow Ghee Online at the best prices in India. Our Puro Miles A2 Ghee is prepared from Indian Kankrej cow's pure milk using the Vedic Bilona method of churning curd into butter which is a rich source of Vitamins, Antioxidants, Omega 3,6, and 9 fatty acids
                                      Click below to Buy the Best A2 Desi Cow Ghee online at the best price.
                    Please Visit PURO MILES Website and discover our range of organic, traditional, and healthy products.